Oh So Good! GARBANZO Soup. Oh and by the way, it is amazing warm and poured over a salad. It is almost like a vegan Caesar salad (if it had more garlic!). This soup was so so good, I added tomatoes and it reminded me of the roasted tomato hummus I buy at.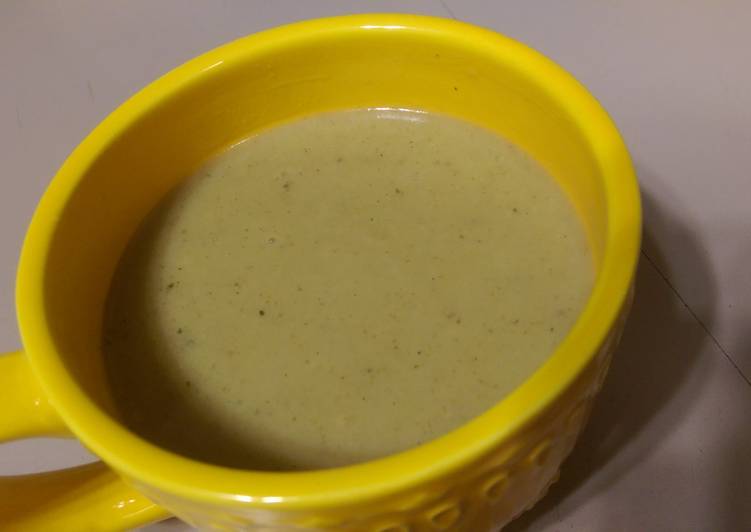 Garbanzo beans really have become a. This flavorful soup is packed with delicious garbanzo beans, potatoes & savory sausage. This simple soup is made with garbanzo beans, potatoes & savory sausage and is just bursting Oh you mustn't forget some warm Cuban bread to dip in it! You can have Oh So Good! GARBANZO Soup using 9 ingredients and 4 steps. Here is how you cook that.
Ingredients of Oh So Good! GARBANZO Soup
It's 6 cup of WATER or Broth (I used 3 Vegan Bouillon Cubes).
Prepare 1 cup of Bob's Red Mill GARBANZO FLOUR.
You need 1 clove of Peeled GARLIC.
It's 1/4 cup of OLIVE OIL.
Prepare 1 tsp of Ground CUMIN.
Prepare 1 tsp of Pink Himalaya SALT.
You need 1 of Stir in to taste GARAM MASALA POWDER.
Prepare 1 of Stir in to taste GROUND CORIANDER.
It's 1 of Stir in to taste CAYENNE PEPPER.
Or an Authentic Cuban Sandwich is perfect with this! Before we discuss this incredibly delicious garbanzo bean soup, I want to talk about the connection between veganism and the beautiful phrase All that good energy you put out will come back to you two-fold. When I tell people that becoming vegan will change their life, this is exactly what I mean. A good hearty healthy soup is a must have in your recipe collection.
Oh So Good! GARBANZO Soup instructions
Put in a saucepan the water, olive oil, garlic, cumin, salt and bring to a boil; then simmer.
Slowly stir in and whisk Garbanzo Flour; keep that whisk moving!.
Once the soup is well…. Soupy… Creamy… And not lumpy… Stir in remaining spices. Turn off burner and cover… put your PJs on…cue up a movie… get your pretty bowl and spoon… And enjoy a creamy creamless bowl of soup! Feet up… And chill….
.
Sure there is chicken noodle, but sometimes I want more layers of I adore bean soups! But I haven't made one with garbanzo beans yet, so this will be on my list to try. I am glad the baby even enjoyed it! Add broth, garbanzos, corn, and tomatoes. Serve in bowls and dallop with some sour cream, if desired.